The importance To Get Your Virginia Air Conditioning Check Out Or  Servcie
When it gets hot in the summer, you should have your air conditioning good working condition. If you don't prepare early enough, you may have to grapple with the heat when your air conditioning fails to work. The following are the reasons to get your Virginia air conditioning check out or service before it gets too hot:
1. Ensuring Safety
Even a properly functioning air conditioner needs to be checked and serviced at least once a year. Apart from ensuring that its performance is at the peak, proper maintenance ensures greater energy efficiency. In the summer, the heat can get out of range. Without a properly functioning air conditioner, you may get into a fix. Apart from endangering your health, high temperatures can get onto your nerves.
2. Getting Rid Of the Dust
As it works, your air conditioning system tends to accumulate dust and other forms of dirt in the air filter. It may release this dust into the air in your home and even compromise your health. One of the things you should do before the summer is to replace the air filters in your Virginia HVAC system. It is recommended that you change your filters after every 2 or 3 months. That will make the air conditioner more efficient and the air in your home of the highest quality.
3. Saving On Energy Bills
When a HVAC system is working inefficiently, the result is high energy bills. That's mainly because of the energy lost. Thus, it takes more energy to heat your home. Even though the monthly energy bills could rise by negligible levels, they become much higher in the long run. Therefore, have the HVAC system checked and maintained before the summer to reduce the energy costs when you start using it.
You should also read: 7 Ways To Reduce Air Conditioning Costs & Save Energy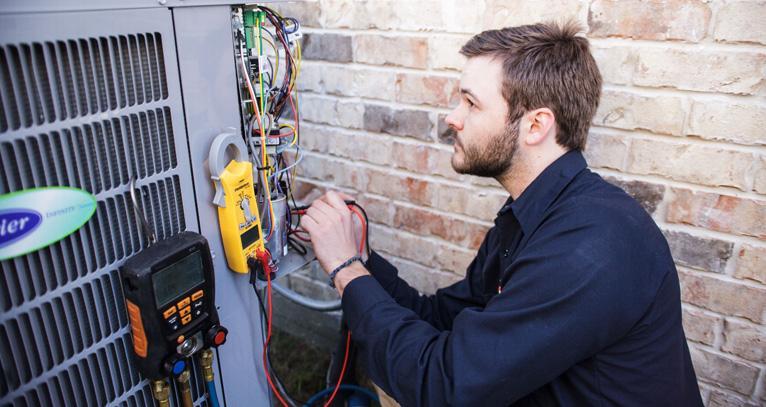 4. Avoiding Breakdowns
Problems with a HVAC system are better dealt with before they escalate. By having your HVAC system checked before the summer, you will be able to discover minor issues and deal with them on time. With that, you will avoid more expensive repairs or even the need to replace the entire HVAC system. Even though HVAC maintenance seems costly, it is cheaper than having to buy an entire system.
Additionally, it ensures that you do not have to deal with a situation where it's too hot and the system is broken down.
5. Staying Cool
When a HVAC system is working efficiently, it is able to keep your entire house cool. Otherwise, you may not get the same level of cooling across the house. It can be very disheartening if you have to deal with higher temperatures in some rooms in the house and not others.
That's why you should ensure that a professional checks out your Virginia HVAC system and makes the necessary repairs. When you move from the living room to the bedroom, you will still be able to get the same cooling across the board.
You can view all our Virginia HVAC services on our website. If you want a free, no-obligation quote, call 703-680-3156 or contact us here.
We'll respond promptly and answer your questions.
We serve Woodbridge, Dumfries, Stafford, Fredericksburg, Bristow, Centreville, Nokesville, Gainesville, Manassas, Manassas Park, Warrenton, Chantilly, Reston, Herndon, Fairfax, Oakton, Clifton, Fairfax Station, Burke, Springfield and Alexandria.